Testimonials
Discover What Our Clients Have to Say
Testimonial:
Transforming the Art Gallery
ReactAITM and Smart Kiosk have played a pivotal role in turning our simple art gallery into one of the most technologically advanced spaces globally. Their phased implementation strategy and cutting-edge technology have brought remarkable changes.
The journey began with the introduction of Smart Kiosks. These high-resolution touch screen kiosks allowed our guests to explore our entire art catalog and learn about our gallery's offerings without the need for assistance. It streamlined the ordering process and significantly reduced the workload and stress on our staff.
What started as touch screen kiosks quickly evolved into a fully interactive system. Our visitors could now have direct contact with our artists, no matter where they were in the world. It revolutionized the way we engage with our audience and enhanced their experience.
The transition to a fully staffless environment became a unique selling point and a powerful marketing tool. With ReactAITM's technology, we've not only removed the burden of staffing but also drastically increased the number of people coming into our gallery. The combination of cutting-edge technology and personalized customer interactions has made a significant impact on our business.
ReactAITM's platform has been a game-changer for us, taking us from a simple gallery to a global hub for art enthusiasts. We're grateful for their innovation and support.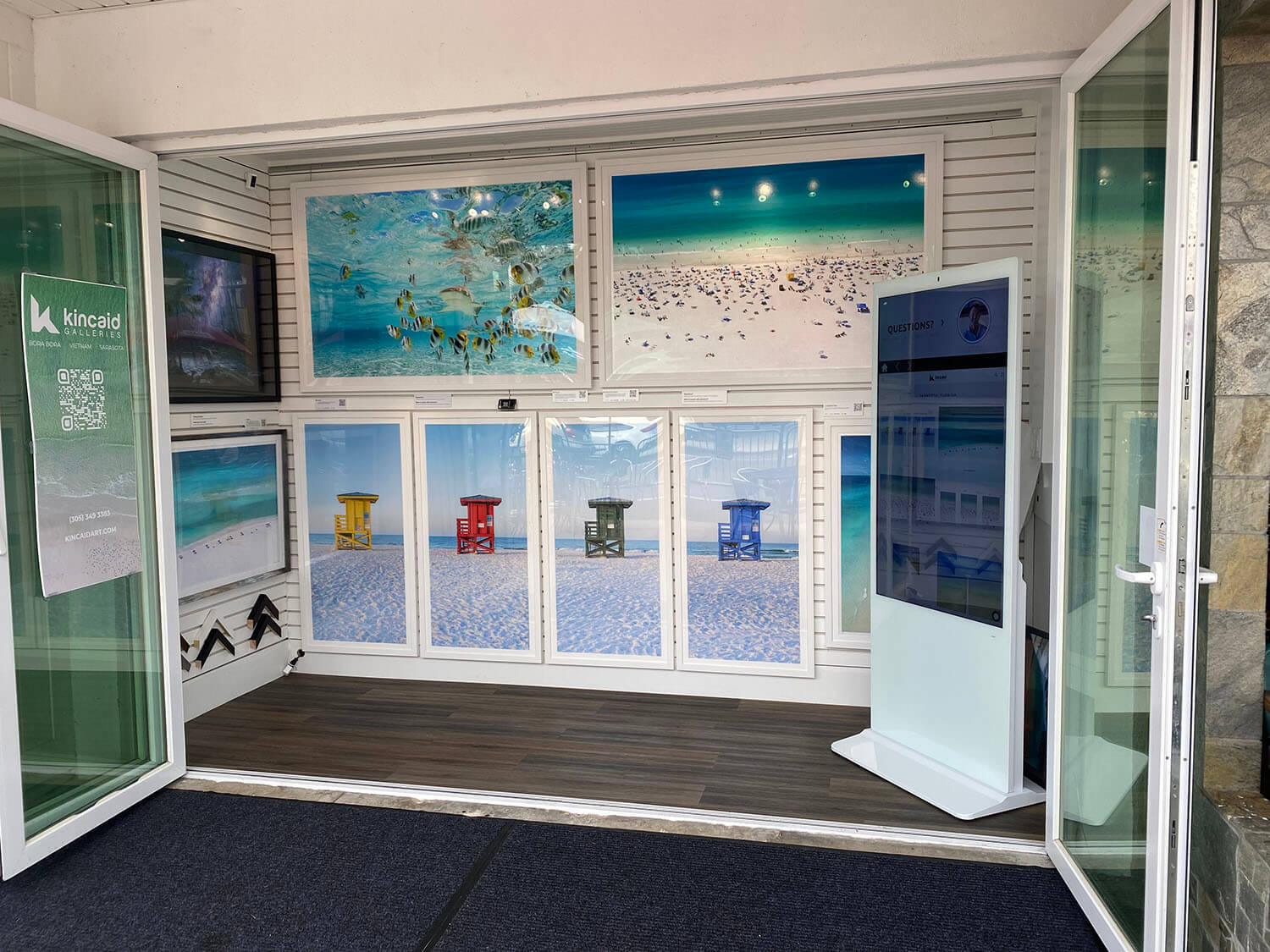 ---
Ready to Transform Your Customer Experience?
SmartKiosk and ReactAITM provide an integrated solution to elevate your customer interactions, streamline your operations, and leverage actionable insights. Let's discuss how we can bring intelligent automation to your business.